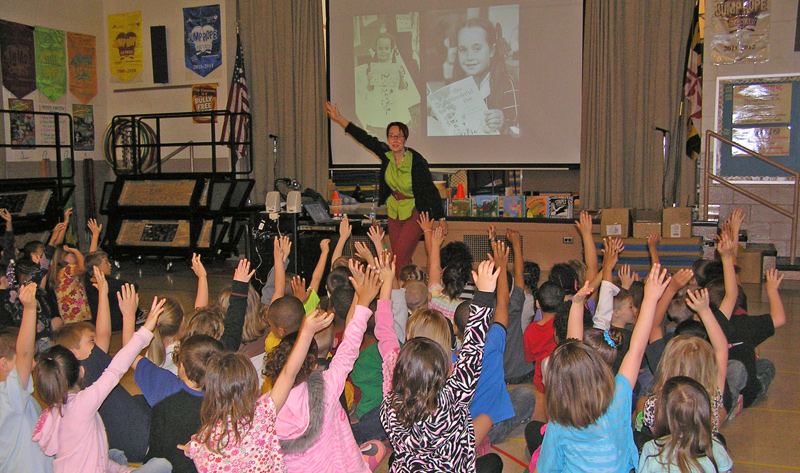 I love sharing my passion for creating picture books about nature with students and teachers.
My K-5 presentation is tailored to your occasion, curriculum, and audience. It fully supports the Common Core and STEAM curricula, integrating science, geography, math, language arts, and visual arts. My goal is to celebrate the joy of reading, writing and illustrating, to excite children about our amazing natural world, and to inspire them to create books of their own.
Using visual props and a PowerPoint program, I convey every step of my bookmaking process, including:
my exciting research with scientists at the Smithsonian and elsewhere


the early mistakes I made in both my text and illustration drawings before experts corrected them, underscoring that we all make mistakes and the importance of thorough research


fascinating facts about flora and fauna - the themes of my books


the countless manuscript drafts I write before settling on just the right words, using energetic verbs, vivid adjectives, alliteration and rhyme to enliven my text


asking students to act as "picture detectives" to notice the changes I made from one illustration sketch to the next, and why they think I made them. This is a dynamic exercise that actively involves them in my creative process and enhances their visual literacy and cognitive skills


demonstrating to students that it takes patience, hard work and perseverance to create a book - or anything worthwhile in life – but that they can do it!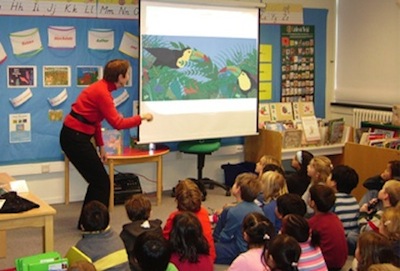 I end my program by asking students for their own book ideas followed by a lively Q & A session.
Want to learn what teachers and students say about my school visits? Click on the Testimonials tab above.
Book Signing: I am happy to autograph books, which the school can preorder. A book sale adds a wonderful dimension to my visit and reinforces what children have learned from my presentation. Click above for book ordering information and an order form that can be customized by your school.
Honorarium: $700 for one presentation, $850 for two and $1,000 for three in the Washington, DC metropolitan area. For visits outside the DC area, please email me at This email address is being protected from spambots. You need JavaScript enabled to view it. or call me (301-654-0292) to discuss your needs.
Tech Requirements: an LCD projector and screen; a microphone (preferably a lapel type); a table for my props; and a room that can be darkened.