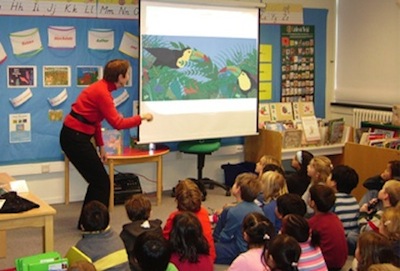 School and Library Programs
My K-5 programs demonstrate how I research, write and illustrate my nonfiction picture books about nature. Children learn fascinating facts about plants and animals as I share from the many books I have created on these themes.
My programs integrate language arts, visual arts, science and geography and are tailored to your occasion, curriculum, and audience.
The students' favorite part?
I ask them to act as "picture detectives" and determine the changes I made from one illustration sketch to the next, and why they think I made them. This involves them in my creative process in a fun way, enhances their visual literacy and cognitive skills and helps them understand the importance of factual accuracy in nonfiction.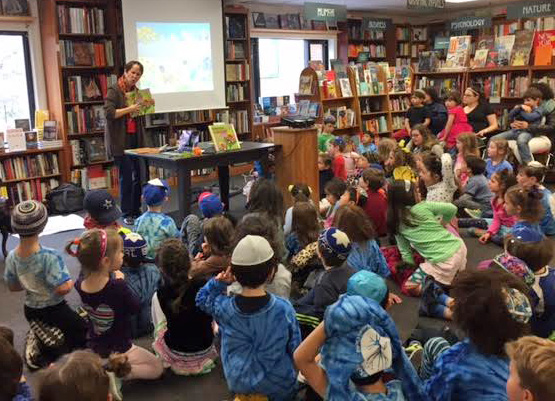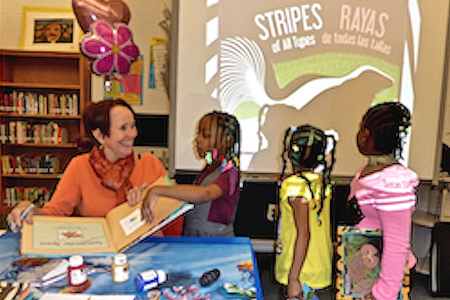 "Weeks later, teachers were still talking about her outstanding program." The Sheridan School, Washington DC
"One of the liveliest and most inspiring presentations that we have experienced at an author talk."
Sequoyah Regional Library, Canton, GA
"The part I loved was when you told us your mistakes and how you fixed them."
Fourth grader, Harford Day School, Bel Air, Maryland
Click on this Testimonials tab for more comments.
Book Signing: I'm happy to sign books. Click the link above for book order information and an order form that can be customized.
Honorarium: $700 for one program; $850 for two and $1000 for three within an hour of my Chevy Chase, Maryland home. Please contact me at This email address is being protected from spambots. You need JavaScript enabled to view it. or 301.646.8296 to discuss other opportunities.
Tech Requirements: an LCD projector and screen; a microphone (preferably a lapel type); and a table for my props. I bring my own MAC laptop and adapter.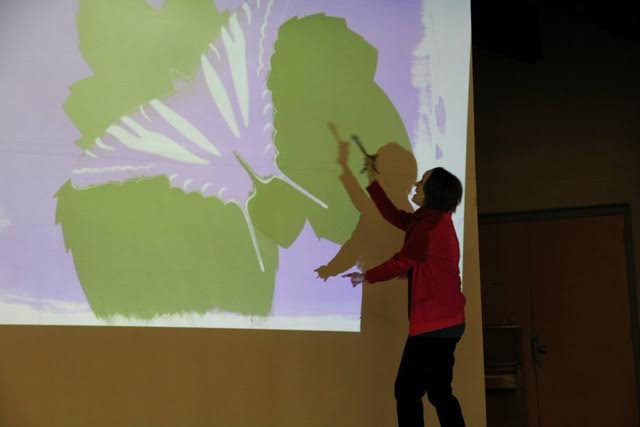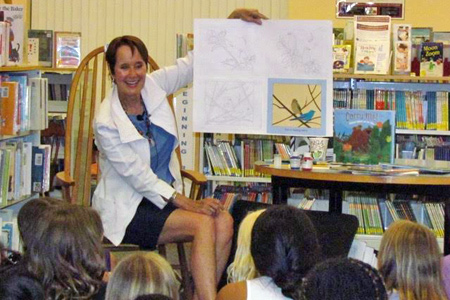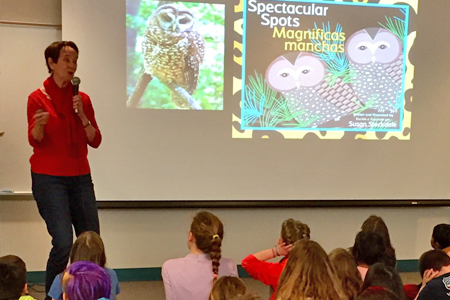 Adult Programs
I enjoy presenting to adults - from teachers to aspiring children's book authors and illustrators to people who simply love picture books - about how and why I create my nature books. Click here for a list of conferences and other events at which I have spoken.
"Susan made an outstanding contribution to our Visual Arts and Learning Workshop."
High Museum of Art, Atlanta, GA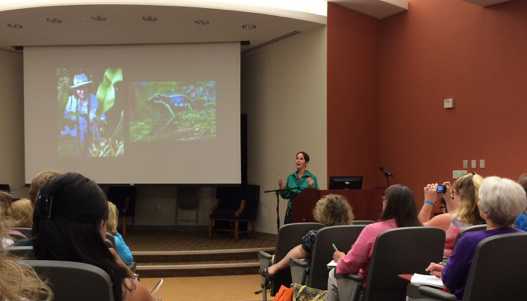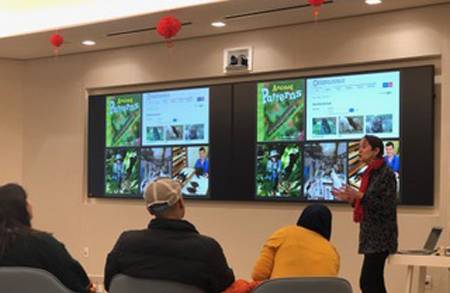 Using My Books to Teach
I demonstrate how teachers and university education students can use my books to teach in the classroom via hands-on activities in language arts, visual arts, science, social studies, math and movement. I help them make powerful connections between my books and their students' lives.
"You were the highlight of our week. The students so enjoyed you." Mount St. Mary's University
Here are some sample activities from Stripes of All Types, Fantastic Flowers and Fabulous Fishes: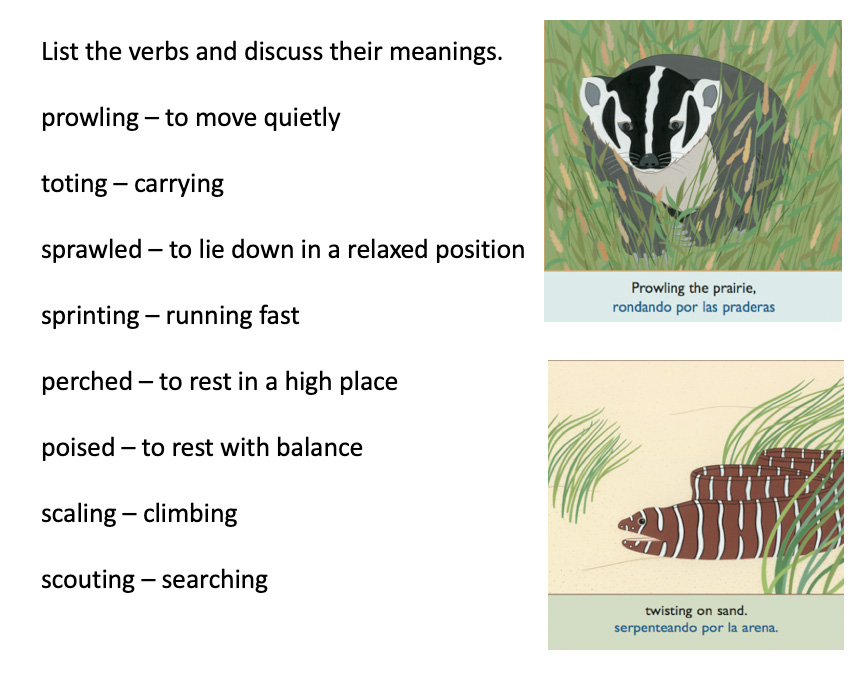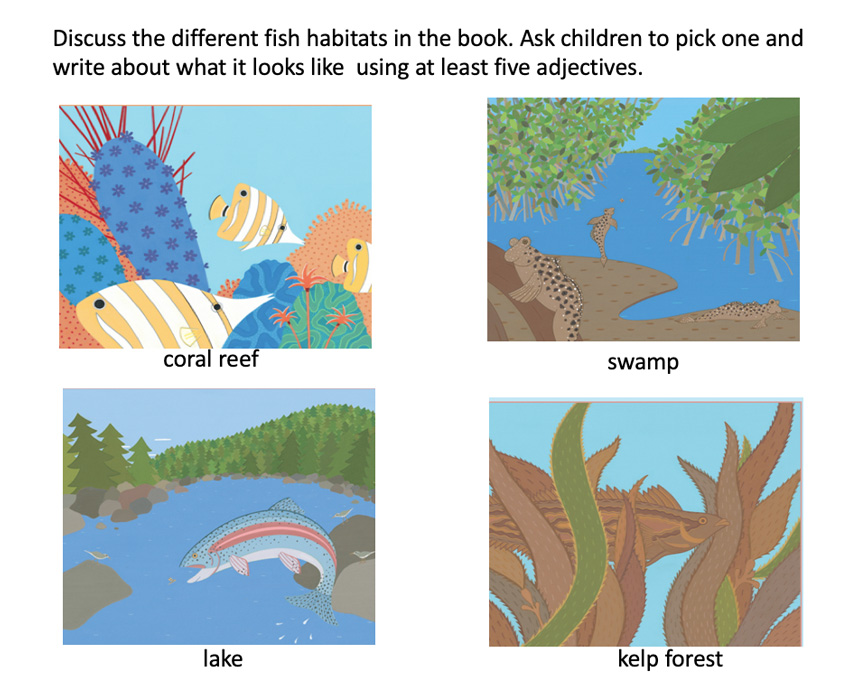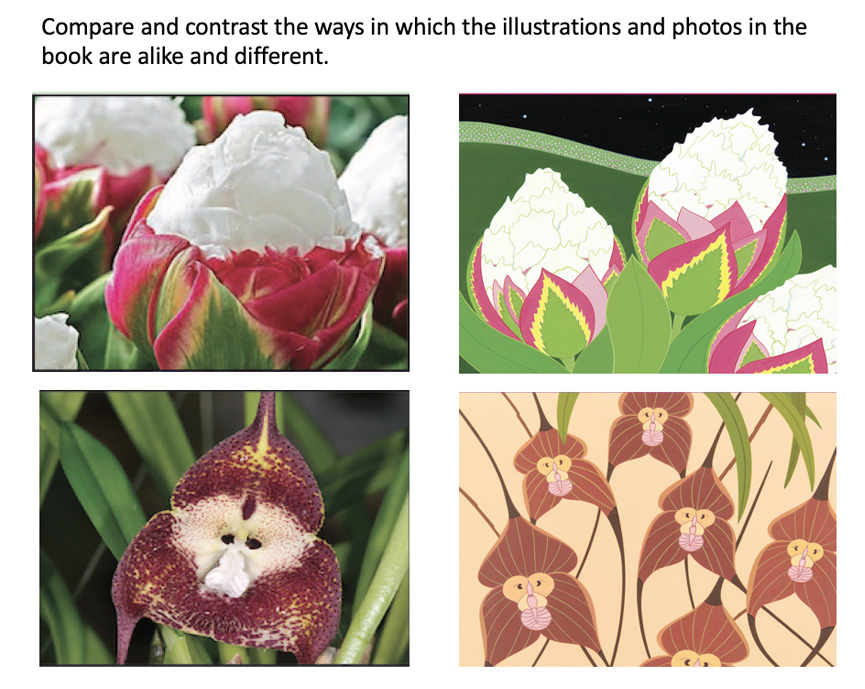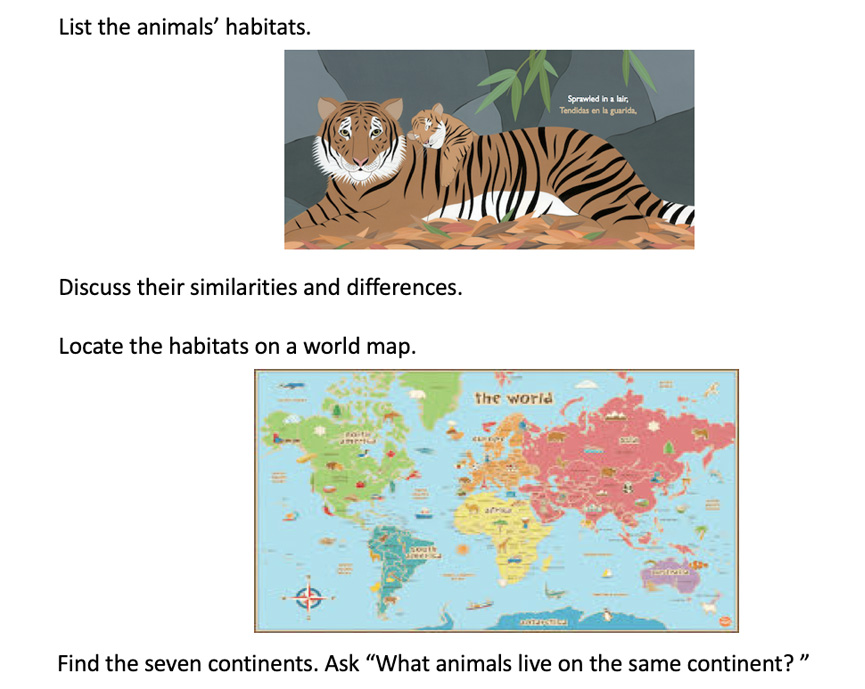 Let's Make Art! A Workshop
Everyone is an artist, so let's make art!
I begin my workshop by reading from the picture book selected by my host and demonstrate how I illustrated it, from sketches to final paintings.
Next, I lead participants in an exploration of different shapes, colors and patterns, using the artwork in my books as examples.
Then the participants design their own artwork in brightly colored oil pastels, and leave with their own vibrant creation.
"Your workshop may have been one of the best ever. Thank you for providing all of us with such magic!"
2019 Gaithersburg Book Festival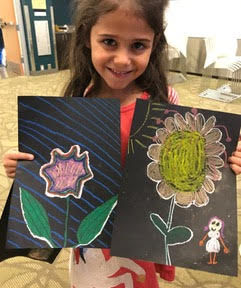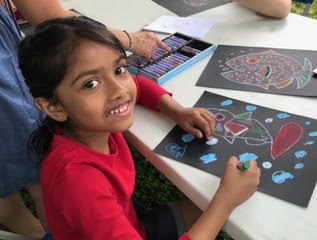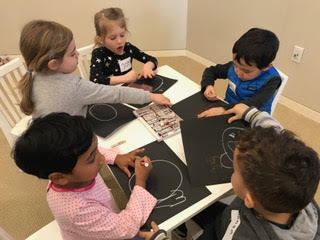 Please contact me at 301.646.8296 or This email address is being protected from spambots. You need JavaScript enabled to view it. to book a program or workshop.