Line Up! Animals in Remarkable Rows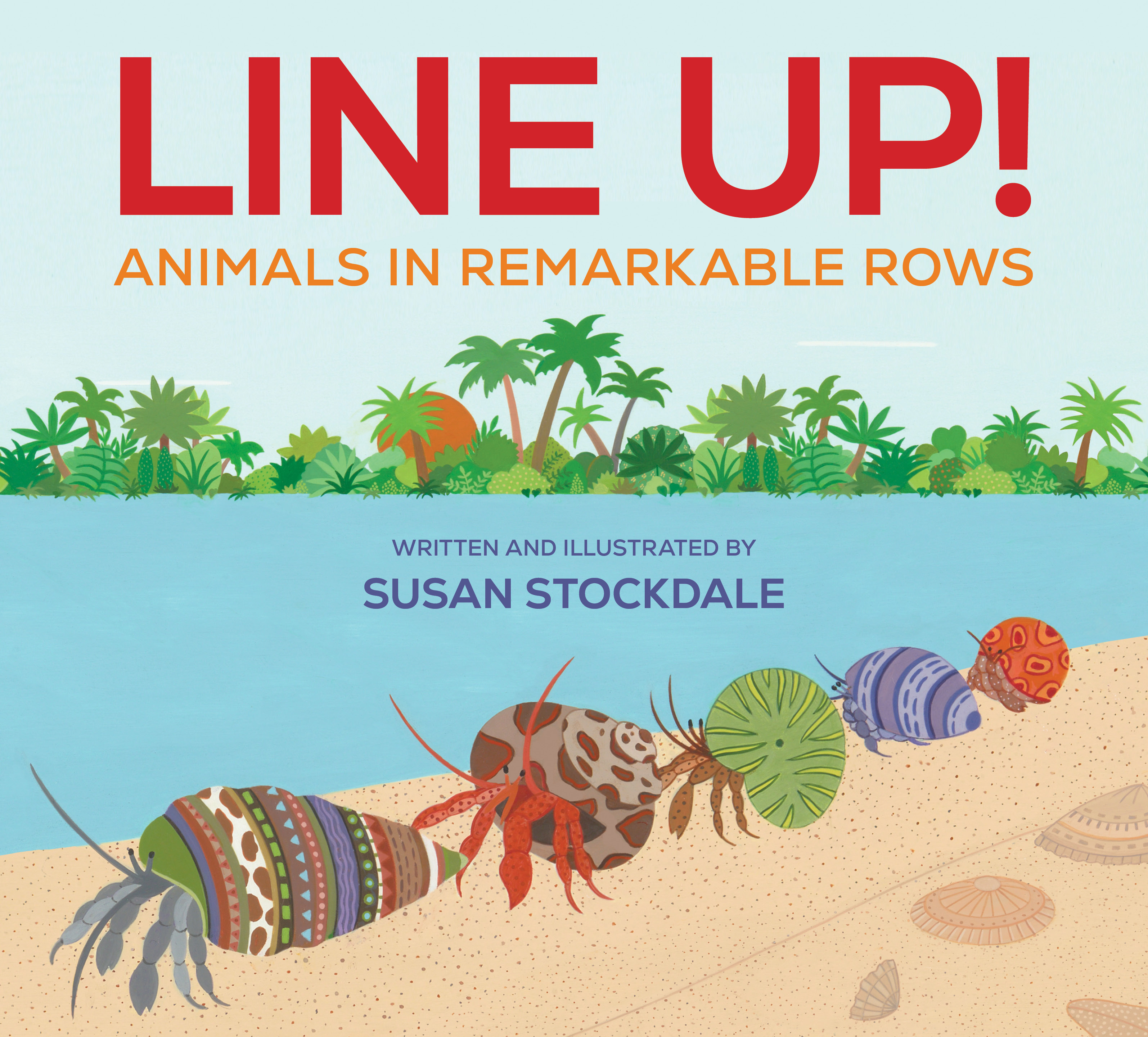 Peachtree Publishing Company
Ages 2-6


Line Up for a fun and fascinating exploration of animal behavior! Much like people, many animals line up for a variety of reasons. You might have to get in line for the school bus or recess, but these animals have other motives:
Arctic wolves follow the prints in the snow left by their pack leader to conserve energy.
Flamingos form a line to reduce wind resistance and fly more efficiently.
Ants line up to follow the scent of their leader to food and safety.
Featuring animals from around the world, Line Up! Animals in Remarkable Rows is a cozy and comforting book that reminds us of our similarities while illuminating some specific, distinctive behaviors. Back matter offers additional information on the animals featured.


Here's a 2023 Gaithersburg Book Festival interview with me about the book.
Reviews

"The rhyme and rhythm make this a pleasure to read aloud... Another remarkable reminder of nature's wonders." Kirkus Reviews
"Eye-catching and engaging... A perfect STEM read-aloud." Booklist
"(A) fun- and fact-filled creature parade...Upbeat narration directs and educates." Publishers Weekly
"Lively rhyming text...a nonfiction book that both educates and entertains." Washington Parent
"Informative rhyming narrative accompanied by crisp illustrations." Reading Rocket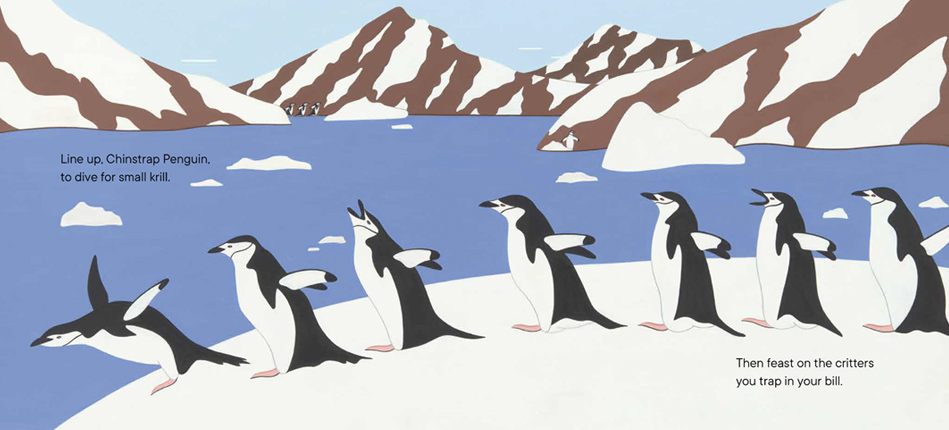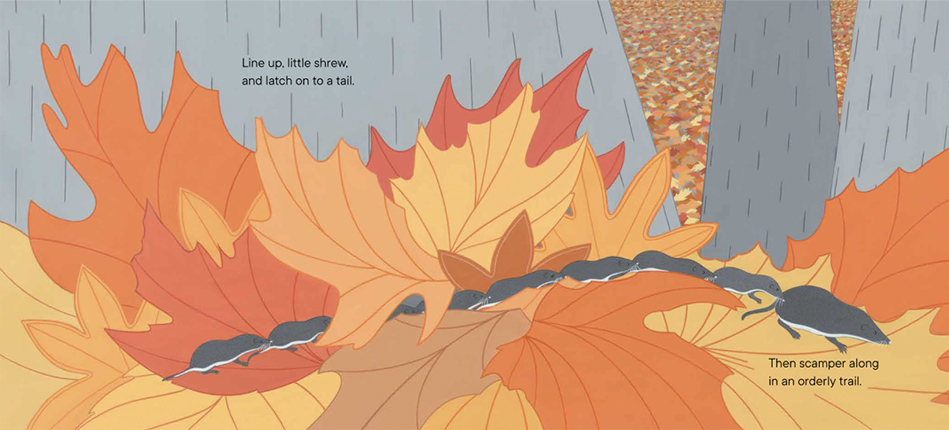 Buy Now